Windows 11 officially launched today. What does that mean for you? That depends. The first thing to keep in mind, Windows 10 is still fully supported until October 14th, 2025. This means you do not have to panic or hurry to upgrade. In fact, we would recommend not upgrading just yet.
CLICK HERE to see the complete Windows 10 End of Life schedule.
What is Windows 11? 
Windows 11 is the latest version of Microsoft's Windows operating system. Much like Windows 7, 8, and 10 in the past, this update brings many new features and updates with it. However, with new features, layouts, applications, a fresh redesign; always come unforeseen issues, bugs, and risks. Many of these bugs and risks won't be discovered or fixed until you, the consumer alert Microsoft to them. This is a risky and potentially stressful experience for many people who aren't tech-savvy and even to those who are. 
Want to see the full list of new features and changes in Windows 11? Follow this link to check out all the new bells and whistles included with Windows 11: CLICK HERE
Why Windows 11? 
Windows 11 promises many new features and apps, but the biggest change will be in security. Windows 11 will require specific hardware that can enable more features and protection for the user than ever before. Who doesn't want better security? But at what cost? Unless your current PC meets the minimum hardware requirements, upgrading your current computer or buying a new one to meet the new hardware security standards will be your only options to upgrade to Windows 11. All PC computers with inadequate hardware specs will be considered obsolete by Microsoft OS standards once Windows 10 is retired in 2025.
CLICK HERE to view the current list of Windows 11 hardware requirements.
Thinking of Upgrading to Windows 11 Right Now? 
Day 1 software launch and installation are always a risky proposition. We never install any software to any device that we rely on, day 1 of its release. It's a golden rule to allow time for patches, updates, and bug fixes to happen before spending your time and effort upgrading. While new apps, programs, and features can seem exciting, the risk of your system and current programs becoming unstable are not worth the headache and unnecessary downtime. As we mentioned earlier, you have 4 more years of Windows 10 support. That's plenty of time to properly prepare for a move to Windows 11. If you decide to go ahead and install Windows 11 now, be sure your files are backed up, and you have verified any programs you use or intend to use are compatible with Windows 11. Also, check with your computer manufacture to ensure your computer has the proper hardware and software drivers as required by Windows 11.
What Should You Do Right Now?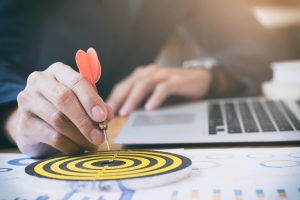 In short, nothing. If you are prompted to upgrade or begin seeing messages about upgrading, ignore them. Do not fall victim to potential scams or other misleading information about needing to upgrade to Windows 11 right now. Do not let notifications about inadequate hardware or software scare you into making an irrational or rushed decision that you will later regret. Most users will only upgrade to Windows 11 to be in a hurry to get back to the same applications and programs they were using on Windows 10. The computer repair business is funny like that. The amount of enthusiastic customers we meet who want the latest software updates etc. but once we explain the risks we are told to just make it work so "I can play my games", "finish the company payroll", or "complete my homework" etc. Throughout all the Windows updates over the years, people simply wanting to "set it and forget it" and who dislike change are the overwhelming majority of users we come across. This again is why we strongly suggest being patient and waiting a while before upgrading to Windows 11. If you have an office of numerous computers, you have even more reason to hold off and plan for a proper upgrade. Planning properly for a computer-related upgrade will save you time, money, and stress. Don't let FOMO (fear of missing out) pressure you into a regrettable, costly decision that you are not ready and properly prepared for.
 Need Help? 
Have more questions about Windows 11 or other computer-related issues? Want help planning your upgrade? Feel free to contact us. In addition to computer service, we offer computer sales. We can help extend the life of your current computer(s) or help you upgrade or replace it with something more powerful and faster. Our office is located just off 132nd and Center in Omaha or we can set up a technician to travel to your home or office. Let us know how we can help you.
---
Article Author: Robert Vanderveen