SERVING OMAHA, COUNCIL BLUFFS & SURROUNDING AREAS
OMAHA COMPUTER REPAIR, SALES & SERVICES
QUESTIONS? FILL OUT THE FORM BELOW AND WE WILL GET BACK TO YOU WITHIN 24HRS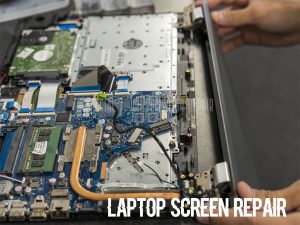 PROFESSIONAL & AFFORDABLE COMPUTER REPAIR IN THE OMAHA AREA
Omaha Computer Repair & Sales Proudly serving the Omaha, Papillion, Council Bluffs, Bellevue, Bennington, Gretna, Springfield, Elkhorn, Louisville, Millard, Valley areas & more. In-shop and mobile computer service at our location or yours!
Your computer contains sensitive & personal information about you. When your computer goes down, who do you call? Consider the following:
Do you trust just anyone with your private data? How do you know if you're dealing with an honest technician & company? Does repairing your computer or replacing it make more sense? You can't trust just anyone from the phone book or online search for this. You need a repair shop that prides itself on its reputation and the long term relationship it builds with each and every client.
Professional computer repair at affordable prices
Mobile & Pick Up Service Available to all Omaha Metro Areas
NO CONTRACT, Services as Needed
One Stop Shop: Computer Service, Sales & Websites
Honest, Reliable & Professional
FREE Service Quotes to All Existing Clients and Most New Ones

DESKTOP REPAIR
Hard drives, RAM, operating systems, upgrades, blue screens, unable to boot, optimization & more. We fix, repair and service all makes and models.
LAPTOP REPAIR
DC jacks, cracked screens, motherboards, fans, overheating, RAM, hard drives and more. All brands, all models. We fix & repair them.

BUSINESS SERVICES
Have or work for a company that needs help with computers, printers, QuickBooks, networking, Outlook or their website? We can help.

VIRUS & MALWARE REMOVAL
Malware, viruses, ransomware, blue, black or white screens, registry issues, pop ups, unable to boot, phone calls from foreign countries. Your computer is putting you at risk. We can fix this.

WINDOWS & APPLE SUPPORT
We service and support all Apple and Microsoft Windows based computers. No matter how old or new it is, we repair them. MacBook, iMac, Acer, Dell, Sony, HP, Asus, Gateway & more.
ADDITIONAL SERVICES
A-Z Service including: broken or worn parts, motherboard replacement, broken dc (power) jacks, broken USB ports, hard drive & RAM upgrades, system recovery, data recovery, data backup, system speed optimization, water damage, software installation, wired & wireless network setup & much more!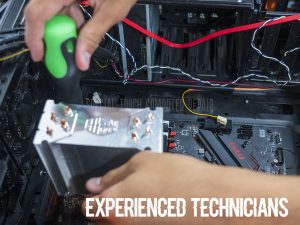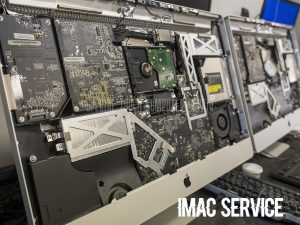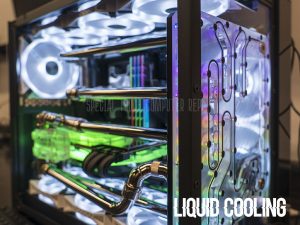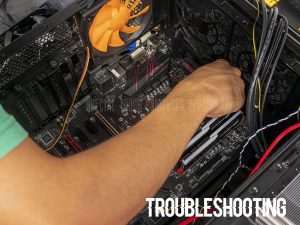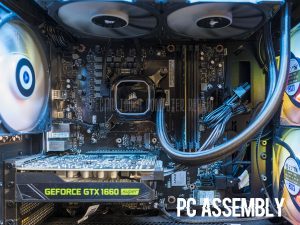 Looking for a new desktop or laptop computer? We are a Dell Authorized Partner and can get you the latest tech for the best prices. We also build custom desktop computers for gaming and editing. Need the best graphics card, latest processor or tons of RAM? No problem, let's build it!
We typically special order new computers and desktops to spec. Whether we are building it or it's coming prebuilt from the manufacturer, we will ensure everything goes smoothly for your entire computer order.
Want more info? Need to get a price quote? Contact us to learn more or for a free, no obligation price quote.
Refurbished Desktop & Laptops for Sale:
Click HERE to view our current our current inventory. Some items listed may have already been sold, though we try to remove sold items as frequently as possible. Contact us to check availability, quantities, pricing and for new items not yet listed.
Omaha Computer Repair & Sales offers individual & bulk sales of: desktops, laptops, parts, peripherals, components and misc computer equipment. Laptop & desktop prices generally range from $249.00 and up. We sell & service all brands, makes & models. We can custom order almost anything IT/computer related. Looking to outfit your office? Need to upgrade without breaking the bank? We can help you.
Most of our refurbished computers include a 30 day mechanical warranty from the date of purchase. The balance of the manufacturer warranty on individual components or the entire unit may still apply depending on the unit purchased.
Can't find what you're looking for? Call or email us your request. We are constantly getting new inventory in.
Every in-stock computer we have is currently on sale.
Take 15% Off Any In-Stock, Regular Priced Desktop or Laptop.
All Sales & Promotions Expire 7/31/2023. Call or stop in to check out our current inventory.
FREQUENTLY ASKED QUESTIONS
Where are you located?
Our office is located on the NE side of 132nd & Center Street in Omaha. This is just North of CVS and directly across from Casey's (formerly Bucky's), inside the Orchard Plaza shopping strip. We do provide mobile, on and off-site services. Meaning if you cannot come to us, we will come to your home or office. Visit our Contact Us section for location hours, navigation maps and more.
Do I drop off my computer or will you come to my home or office to pick it up?
Yes. If you are unable to bring your computer into our Omaha location, we offer services at your home or office. We also offer pick up and return services. We travel to the: Omaha, Papillion, Bellevue, Council Bluffs, Bennington, Elkhorn, Gretna, Springfield, Louisville, Valley areas & more.
Contact Us to discuss your situation.
How much do you charge?
The cost of a repair varies greatly for each computer. It depends on what exactly you need done. Are you are replacing parts and software, or just software? How much time to repair is involved? Most of our work is flat rate, meaning we finish the job for a set price no matter how much time it could take. We offer every client a FREE repair quote prior to starting any work. We give you all the options: repair it, replace it, or do nothing. You decide what option makes the most sense for your situation.
How much time will the repair take?
The average repair turnaround time is 48-72 hours. Of course this changes if we have to special order parts or if there is a holiday which can slow down the shipping and postal process.
Do you work on Apple?
Yes. We service Apple laptops & desktops. Additionally we service all Windows brands of computers: Sony, Acer, Asus, HP, Compaq, Gateway, Dell & more.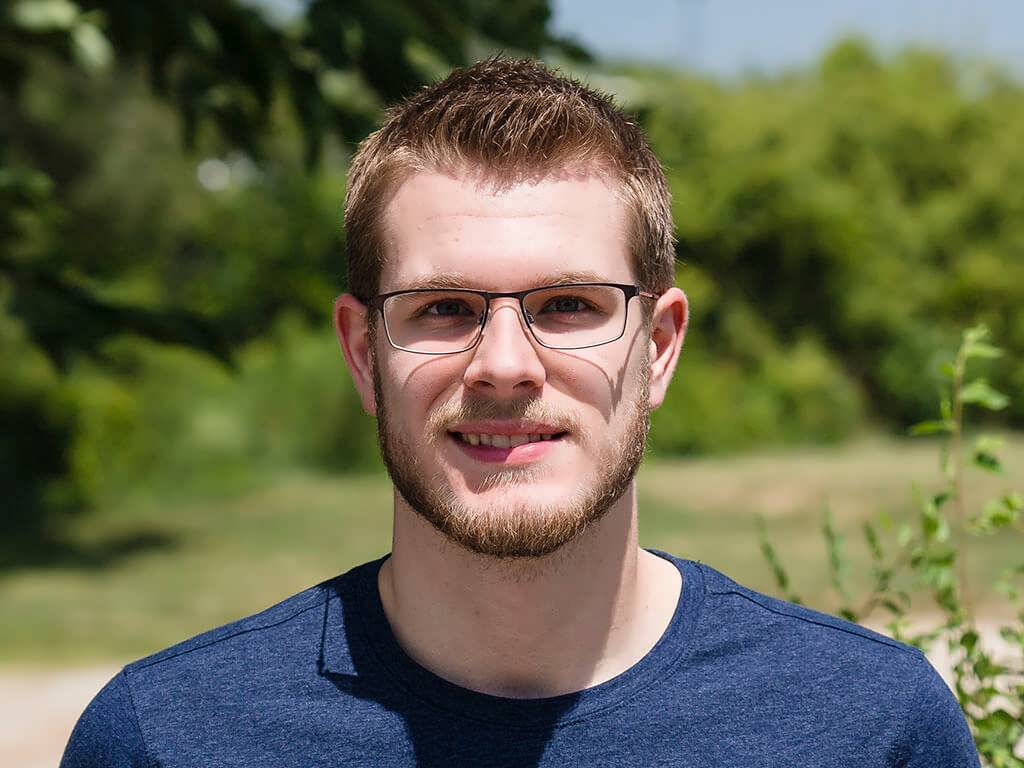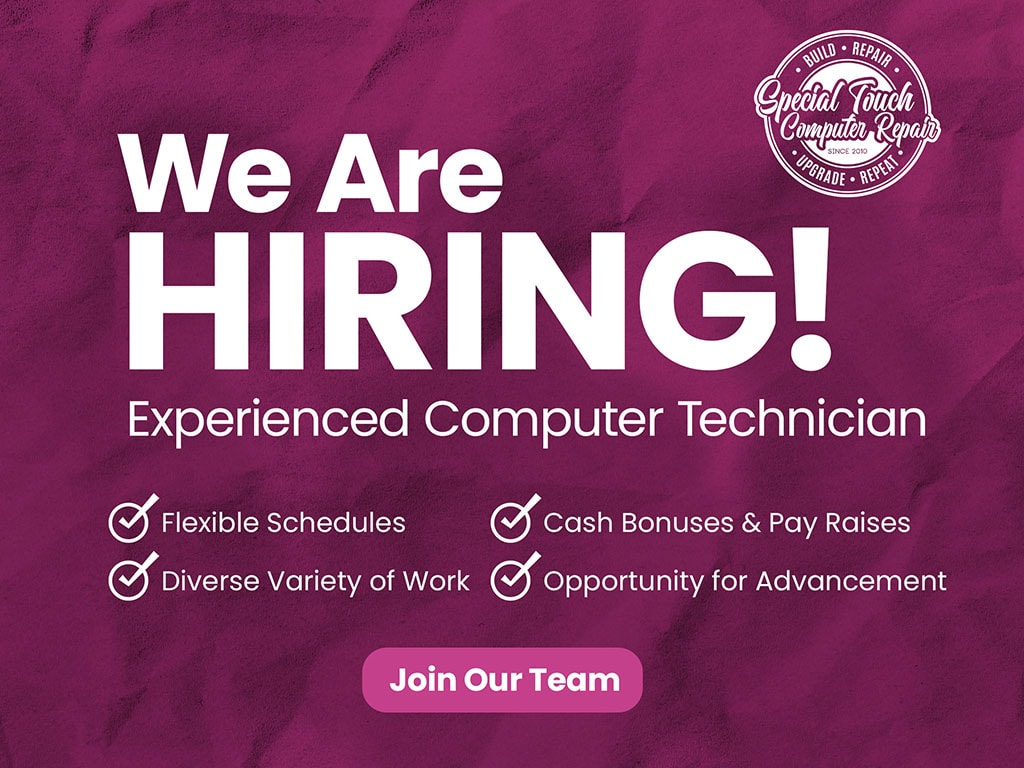 SPECIAL TOUCH COMPUTER REPAIR
Omaha Location:
2529 S. 132nd St.
Omaha, NE 68144
Have a Question? Send Us a Message

Our new website has been a huge success with the kids and adults. We've gotten many compliments and find more people using the site then ever before.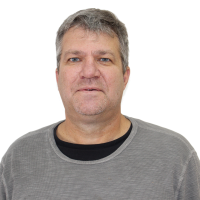 Kerry Lawrence
The World of Retro Hoops

Whatever question I ask them website and IT wise, they have the answer.
Lynn Brown
Neurological Consultants of Nebraska