SERVING OMAHA, COUNCIL BLUFFS & SURROUNDING AREAS
OMAHA COMPUTER REPAIR, SALES & SERVICES
QUESTIONS? FILL OUT THE FORM BELOW AND WE WILL GET BACK TO YOU WITHIN 24HRS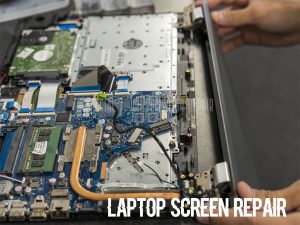 Affordable and Professional Computer Repair in the Omaha Area
Since 2010, we have proudly offered computer repair and sales services in Omaha, Papillion, Council Bluffs, Bellevue, Bennington, Gretna, Springfield, Elkhorn, Louisville, Millard, Valley, and beyond.
Our computer services are available either in our shop or through our convenient mobile service at your home or office!
Your computer contains sensitive and personal information about you. When your computer encounters issues, who do you turn to? Consider the following:
Do you trust just anyone with your private data? How can you be sure you're dealing with an honest technician and a reputable company? Deciding whether to repair your computer or replace it can be a critical choice. You can't rely on just anyone from a phone book or online search for this. What you need is a repair shop that takes pride in its reputation and values the long-term relationships it builds with every client.
Affordable, Expert Computer Repair Services
Flexible Service Options: Choose to Visit Us or Let Us Come to You
No Contracts Needed – Pay for Services as You Need Them
All-in-One Solution: Computer Services, Sales, and Setup
Proudly Serving Omaha and Our Local Community Since 2010
Trustworthy, Dependable, and Highly Professional
Complimentary Service Quotes for Both Existing and Most New Clients

DESKTOP REPAIR
Comprehensive Repairs and Upgrades for All Makes and Models: Hard Drives, RAM, Operating Systems, Blue Screens, Boot Issues, Optimization, and More.
LAPTOP REPAIR
We Repair All Brands and Models: DC Jacks, Cracked Screens, Motherboards, Fans, Overheating, RAM, Hard Drives, and More.

BUSINESS SERVICES
Comprehensive IT Support for Your Company: Computers, Printers, QuickBooks, Networking, Outlook, and Data Protection—We've Got You Covered.

VIRUS & MALWARE REMOVAL
Comprehensive Solutions to Recover From and Prevent Malware, Viruses, Ransomware, Screen Issues, Registry Problems, Pop-Ups, Boot Failures, and Foreign Call Intrusions.

WINDOWS & APPLE SUPPORT
Expert Repair and Support for All Apple and Microsoft Windows Computers, Regardless of Age or Model – MacBook, iMac, Acer, Dell, Sony, HP, Asus, Gateway, and More.
ADDITIONAL SERVICES
We offer a comprehensive A-Z service, covering repairs, upgrades, data management, speed optimization, and more for all your computer and network requirements.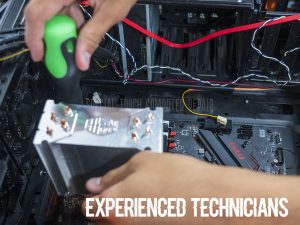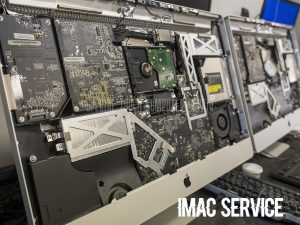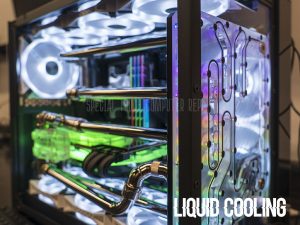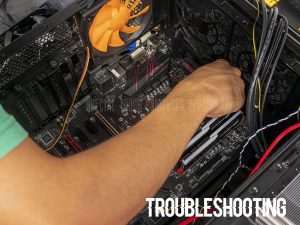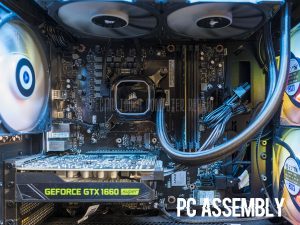 New Home, Office & Gaming Computers
Are you ready to enhance your computing experience? Rely on us to offer access to cutting-edge technology at competitive prices, whether you're in the market for a new or pre-owned desktop or laptop. What distinguishes us is our experience in comprehending the diverse needs of users. Whether you need a computer for business, gaming, video editing, or simple web browsing, we can seamlessly assist you in transitioning to a new or used computer. Furthermore, we offer support for setting up the new computer, migrating files from your old one, and reinstalling applications.
Our primary focus is ensuring a seamless experience for you. We regularly place special orders for new computers from various manufacturers, ensuring they align precisely with your unique specifications. Whether you're an individual seeking a single computer, outfitting your office with numerous computers, or exploring custom builds and prebuilt options, we're committed to simplifying your entire computer order process. If you desire more information or a free, no-obligation price quote, please don't hesitate to contact us. Let's collaborate to elevate your computing experience!
Refurbished Desktop & Laptops for Sale
We offer a diverse selection of used and refurbished computers, including laptops and desktops from various brands, makes, and models. Each unit undergoes rigorous professional testing, upgrades, and setup, ensuring an ideal choice for individuals seeking cost-effective yet high-quality computing solutions. Additionally, we provide assistance in transferring your existing files and programs from your current computer to your new one.
Most of our refurbished computers are backed by a 30-day mechanical warranty from the date of purchase. Additionally, depending on your selected unit, you may still have the advantage of the manufacturer's warranty on individual components or the entire system. Follow the link below to explore our current inventory, and please be aware that while some items may have been sold, we diligently maintain our listings. For inquiries about availability, quantities, pricing, and items not yet listed, please don't hesitate to get in touch with us.
If you can't find the specific computer you're searching for, feel free to contact us via phone or email with your particular request. Our inventory is regularly updated with new arrivals to cater to your evolving computing needs.
Explore Our Current Inventory of: Used and Refurbished Computers for Sale 
Big Savings Await: Get 15% Off Any In-Stock, Regularly Priced Desktop or Laptop!
Hurry, All Sales & Promotions Expire on 12/31/2023. Visit us or give us a call to discover our current inventory.
FREQUENTLY ASKED QUESTIONS
Where Are We Located?
You can find our office situated on the northeast corner of 132nd & Center Street in Omaha. We're conveniently located just north of CVS and directly across from Casey's (formerly Bucky's), within the Orchard Plaza shopping strip. Additionally, we offer mobile services, both on-site and off-site. If you can't make it to us, we'll bring our services to your home or office. For detailed location hours, navigation maps, and more information, please visit our Contact Us section or our Google Maps listing.
Do You Need to Drop Off Your Computer, or Can We Provide Pickup or On-Site Service at Your Home or Office?
If you cannot bring your computer to our Omaha location, we provide in-home or on-site services. Additionally, we offer pickup and return services for your convenience. Our service areas include Omaha, Papillion, Bellevue, Council Bluffs, Bennington, Elkhorn, Gretna, Springfield, Louisville, Valley, and more. Please don't hesitate to reach out to us via our Contact Us page to discuss your specific situation.
Do You Need an Appointment for Service?
Appointments are appreciated but not required. We understand that computer repairs can be unpredictable and stressful. We encourage you to drop in during our business hours to initiate the service process. Please be prepared to leave your computer with us for at least 48 hours to allow us to complete thorough testing and diagnosis. After a comprehensive analysis of your computer, we will contact you to provide multiple repair recommendations, allowing you to decide how we proceed.
What Will Be the Cost of Your Computer Service?
The cost of a repair can significantly vary for each computer, contingent on the specific work required. It depends on whether you need parts and software replacement or just software adjustments. The duration of the repair process is also a factor. In most cases, we offer flat-rate pricing, ensuring that the job is completed for a predetermined fee, regardless of the time involved.
Before initiating any work, we furnish every client with a no-obligation repair quote. This way, you have a clear understanding of your options: whether to repair it, replace it, or take no action at all. You can then make an informed decision that aligns with your specific situation and needs.
We provide hourly rates for on-site service, whether at your home or office. Please contact us for current service rates, terms and conditions.
What Is the Expected Repair Timeframe?
The average repair, including the initial diagnosis, typically takes 3-5 business days. However, it's essential to be aware that this timeframe may vary in cases where we need to make special orders for parts or during holidays, which can affect shipping and postal processes.
Do We Provide Services for Apple Products?
Yes, we provide services for Apple laptops and desktops. Additionally, we service computers from various Windows brands, including Sony, Acer, Asus, HP, Compaq, Gateway, Dell, and more.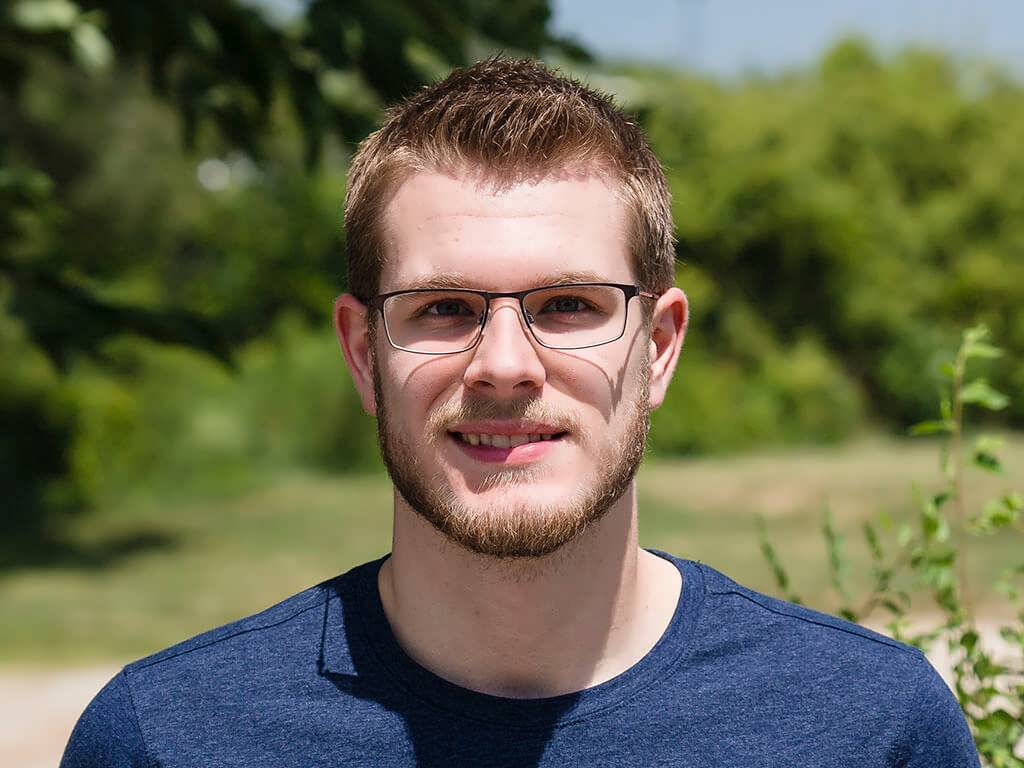 SPECIAL TOUCH COMPUTER REPAIR
Omaha Location:
2529 S. 132nd St.
Omaha, NE 68144
Have a Question? Send Us a Message

Experienced, well-informed, and approachable. They swiftly identified the issue with my laptop and provided a clear plan for resolving it. I have no hesitation in seeking their assistance again in the future.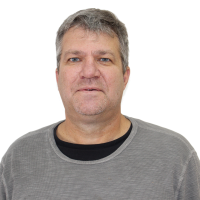 Kerry Lawrence
The World of Retro Hoops

No matter what inquiry or concern I bring to them regarding our office IT matters, their depth of knowledge and expertise never fails to provide a comprehensive and precise solution.
Lynn Brown
Neurological Consultants of Nebraska